Back Stretcher uses stretching and acupuncture therapy to relieve all forms of back pain by decompressing the vertebrae and improving blood flow through the spine. The best cost-effective solution to heal Chronic back pain, Muscle stiffness, and Sciatic pain from the comfort of your home. 
MULTI-LEVEL ADJUSTABLE DESIGN
IMMEDIATE BACK PAIN RELIEF
ECONOMICAL BACK STRETCHER

SIMPLE & WIDE USE 

LIGHTWEIGHT BUT STURDY
Pain Relief. Anytime, Anywhere

Shipping Details
Delivery Charges are Rs 199/- Free Delivery For Orders Over Rs. 1490/-

Orders received on Sundays and on Pakistan's National Holidays will be processed and shipped on the next working day.

Delivery time is between 2 to 5 working days (No delivery on Sundays). However delivery can take up to 7 working days during busy shopping season or in case of excess demand.

We confirm each order via call/sms or WhatsApp from our Customer Service Representative if you are a new customer.
Returns, Refunds & Replacement Details
We will gladly accept any unused, unworn, unwashed merchandise with original packaging within 15 Days of purchase for a refund or an exchange.

Please return goods and mention the reason for returning the items.

Customer needs to return the merchandise via traceable delivery i.e. courier or registered post on his own expense to our address. 

Delivery Charges will not be refunded which in most cases is Rs. 250.

Refund is processed in the form of Bank Transfer.

Refund requests will be processed within 2-3 working days after receiving the return products.

Replacement deliveries are charged at around Rs. 350. The charge is purely to cover the courier charges for the 2 way delivery.

The customer will have to pack it in the packaging it came in or as near to it possible. Rider will collect the old parcel and will give you the new parcel.

In rare cases we refund the product cost based on the tracking information provided of the return and do not wait for the product



For more information on Refunds, visit our Refund & Exchange Policy.
All returns should be sent to our warehouse:
03008446996


For further queries about Returns, Replacements & Refunds, please contact us on WhatsApp (0300 844 6996) or Email (support@diversity.pk).
DIVERSITY's team believes in providing great services to our customers by making sure that they are served in the best way possible. 

On the time of delivery if the package is clearly damaged or the flyer/box seal is broken then please do NOT accept the package.

Perishable items or items that have been damaged during use or are not in the same condition as you received them are NOT valid for return/refund.

---
Pricing Policy

Prices on the website are subject to change, as received from manufacturer(s), without any prior notice. They can also change if certain discounts/coupons expire.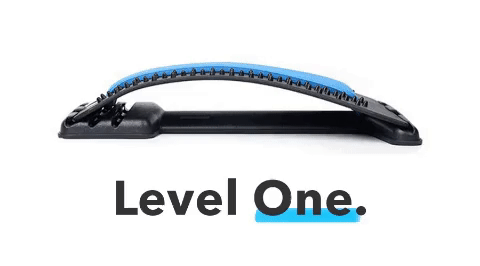 3 STRETCH LEVELS
Stretching your back is a simple way to improve the health of your spine and release muscle stiffness. In order to improve the stretching experience, the device allows you to set up three different stretch levels for your comfort.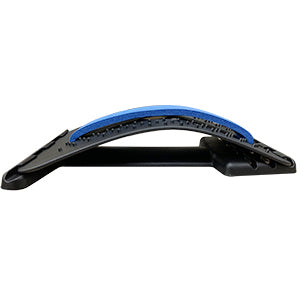 Level 1 - Less Intensity.
Start pulling for a moderate stretch for the first-time user. Initial users are recommended to start from Level 1.
Level 2 - Moderate Intensity.
Moderate intensity gives the waist suitable lower back support.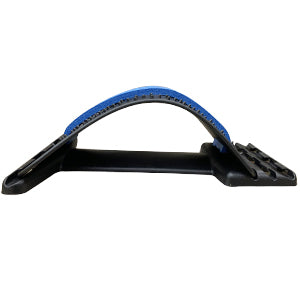 Level 3 - Strong Intensity
Greater stretch for advanced users will provide excellent lumbar stretching.
Tips: Don't be too quick to try high level before you advance to them.
Live Your Healthy & Active Life
Get posture therapy, back pain relief, deeper sleep, and improved mobility with the spine deck, designed to help you enjoy your life.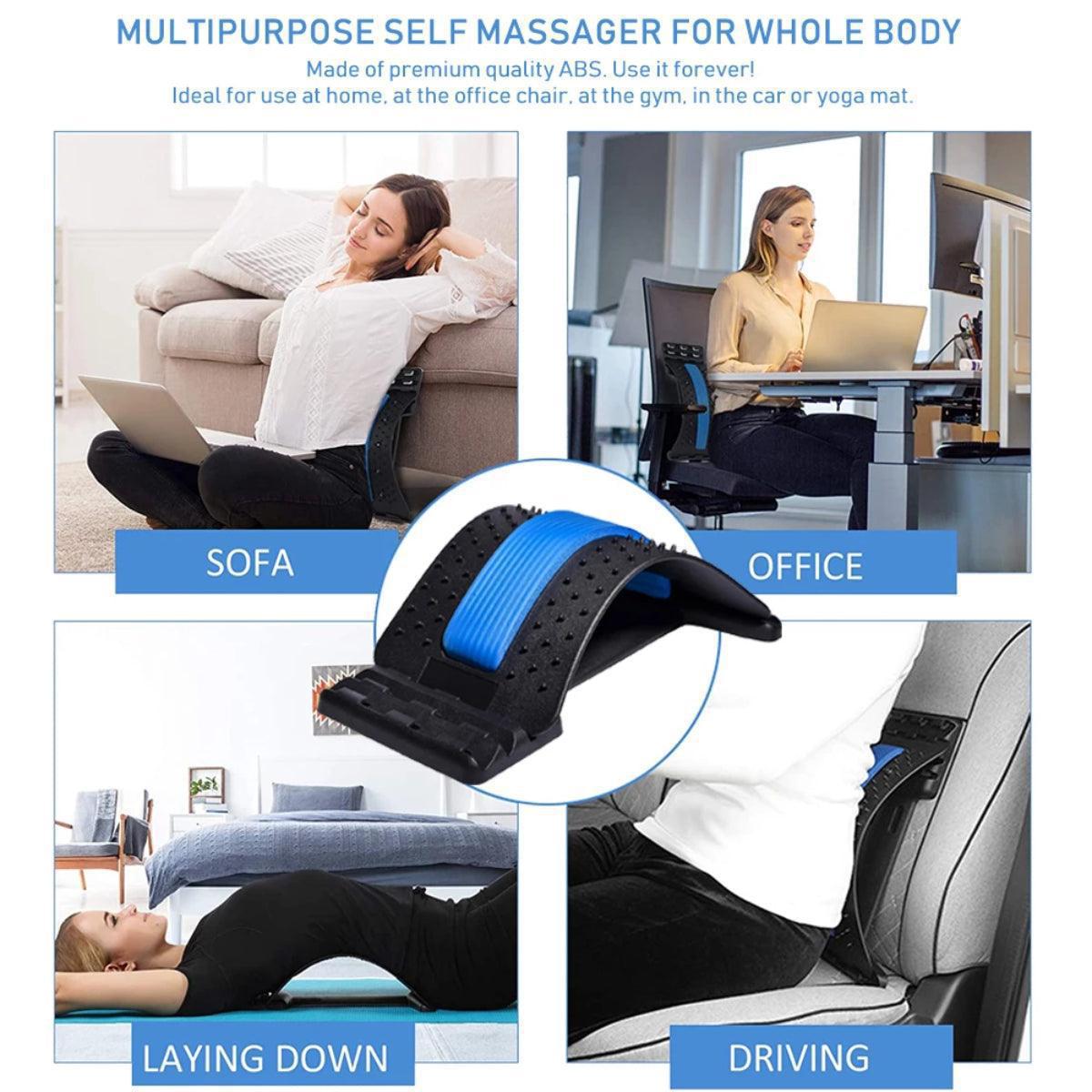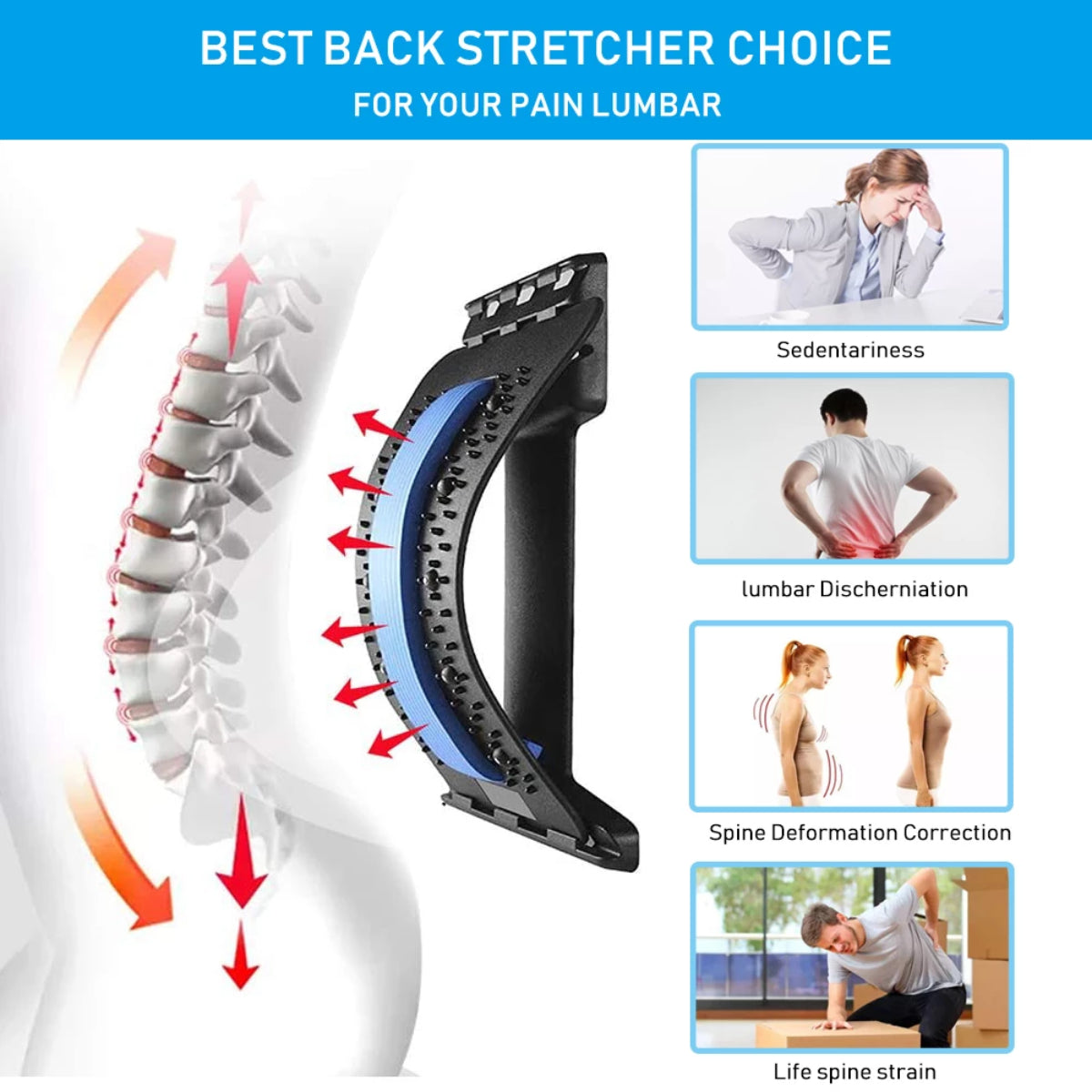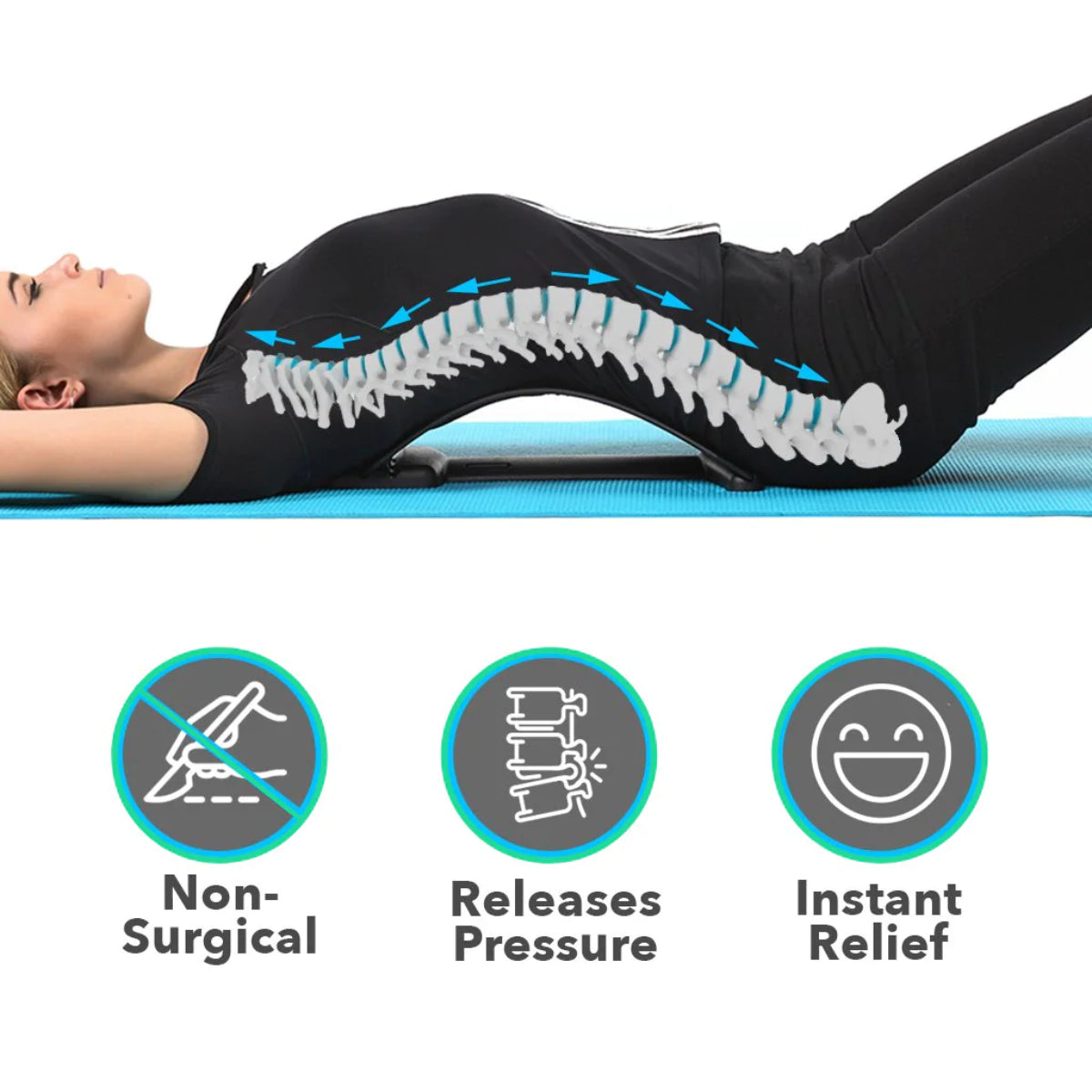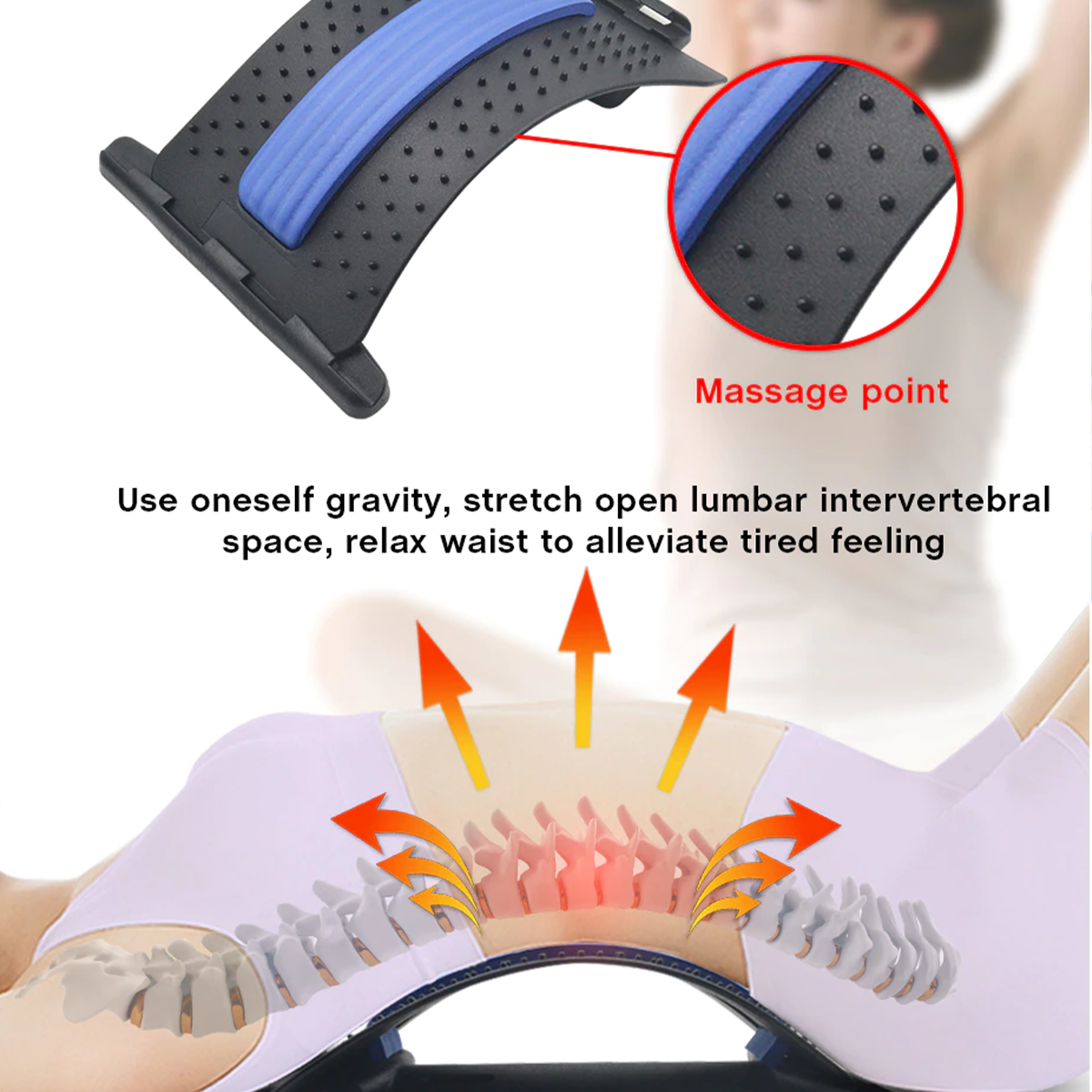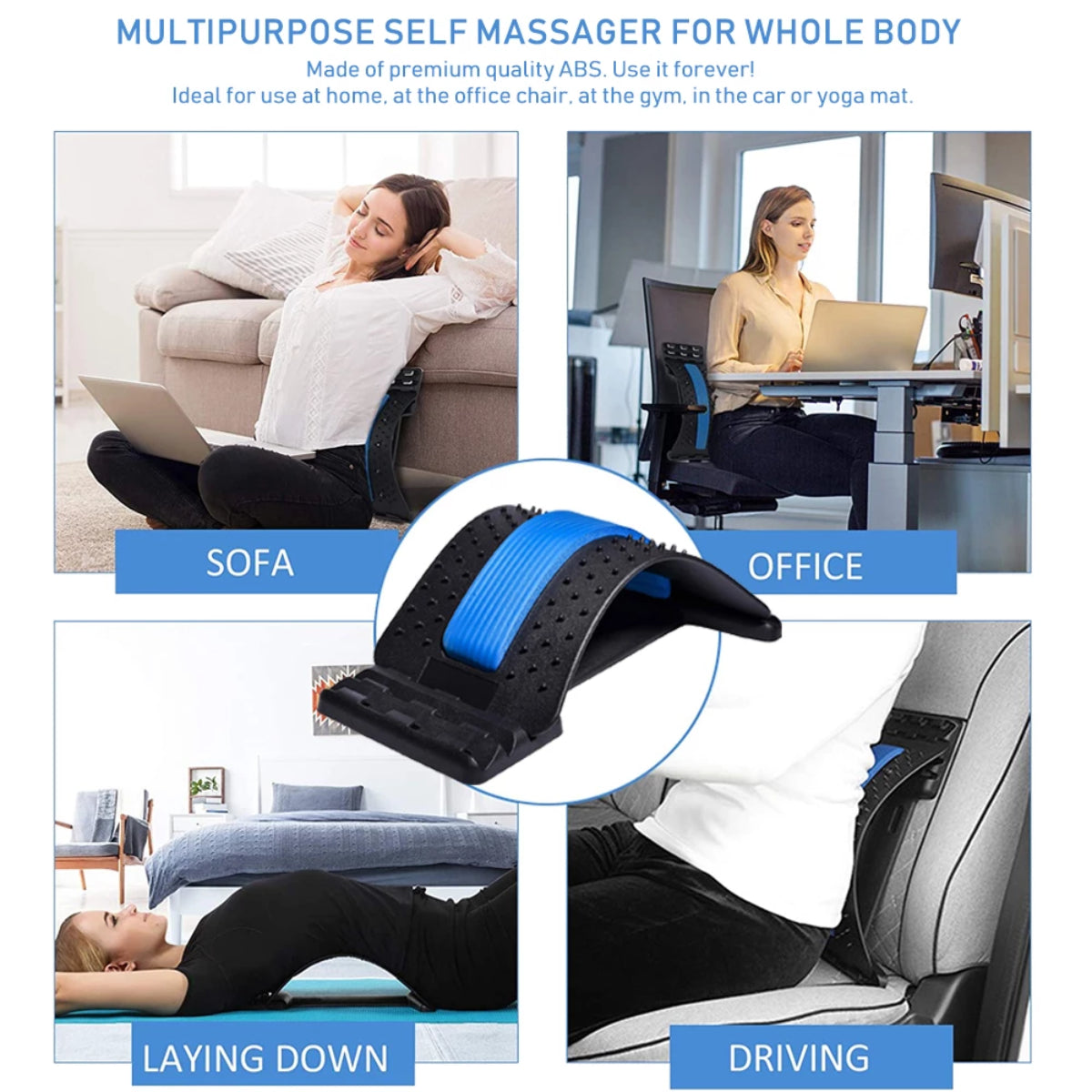 How to use?
1. Place the base and the arch on a flat surface with the end of the base facing towards you.
2. Get on your knees to stabilize the base and adjust the wider side of the arch at the end of the base.
3. Press with your knees the end of the base and apply some force to bend the arch.
4. Finally adjust the arch to the level you want and lay on top of it to start stretching your back.
"With only 5 to 10 minutes per day, For 2 weeks of proper use. Back Stretcher relief back pain effectively. The best cost-effective solution to heal Chronic back pain, Muscle stiffness, Sciatic pain from the comfort of your home"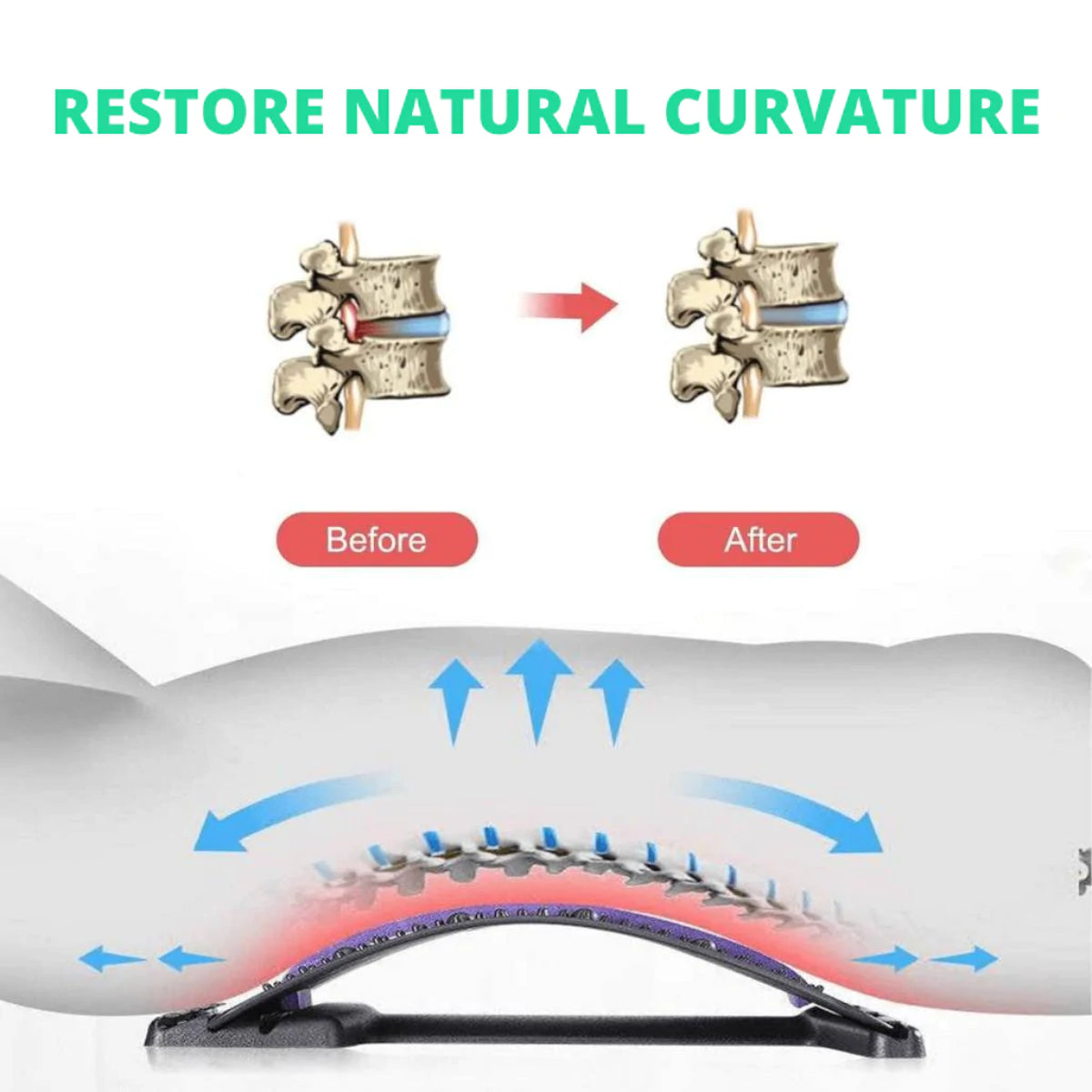 Posture Correction
When you are laying down on the back stretcher, your spine decompresses increasing the vertebrae space, allowing fresh blood to flow in your spinal discs. To improve the effects, our back stretcher also uses 70 acupressure massage points that boost the blood flow even more.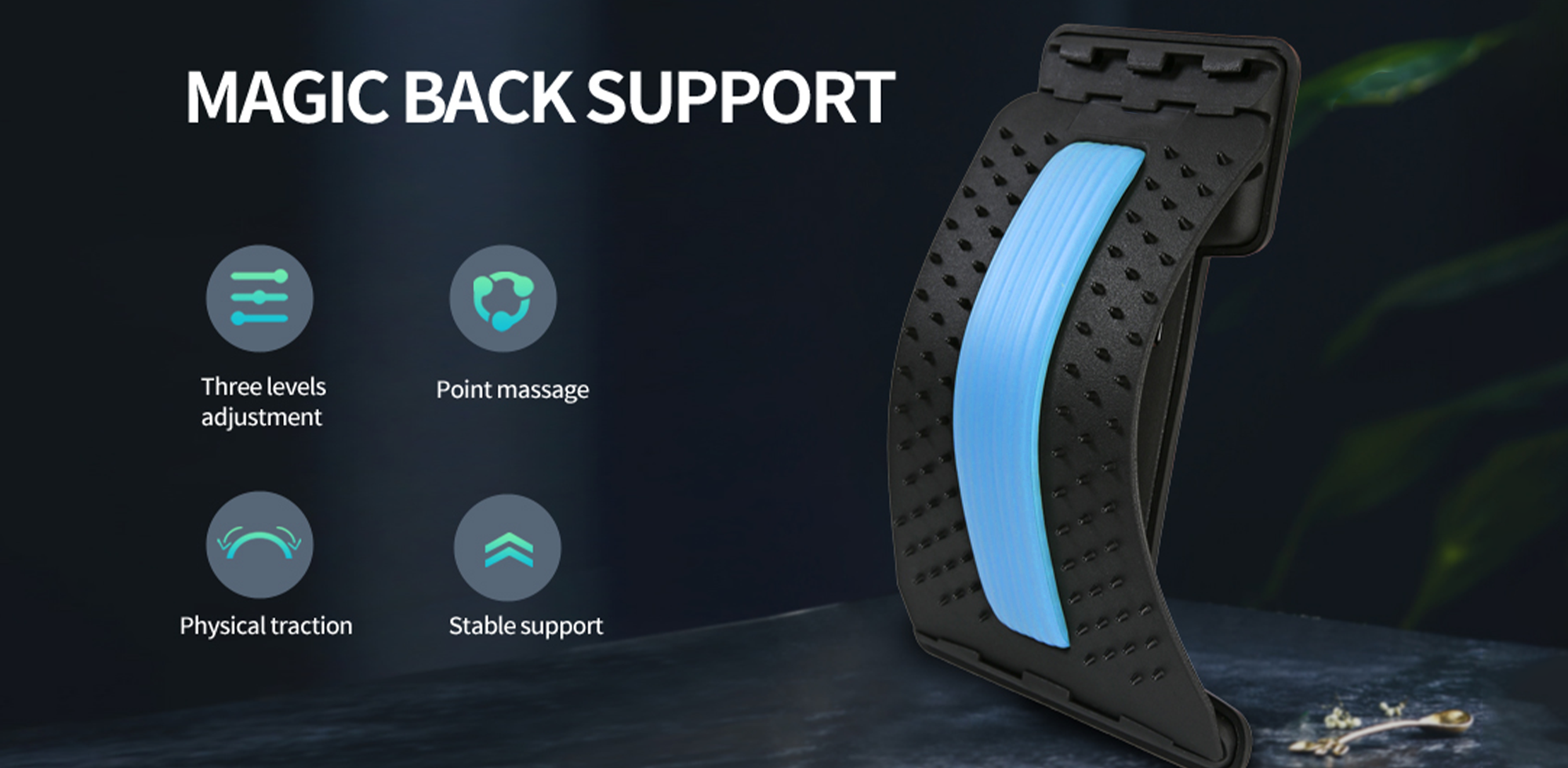 MULTI PURPOSE
You can utilise the back stretcher whether you're seated, lying down, or operating a vehicle. You'll be able to improve your posture when sitting.
Package Includes
1 x Three Level Slot Base
1 x Acupuncture Points Curve
1 x Soft Sponge Strip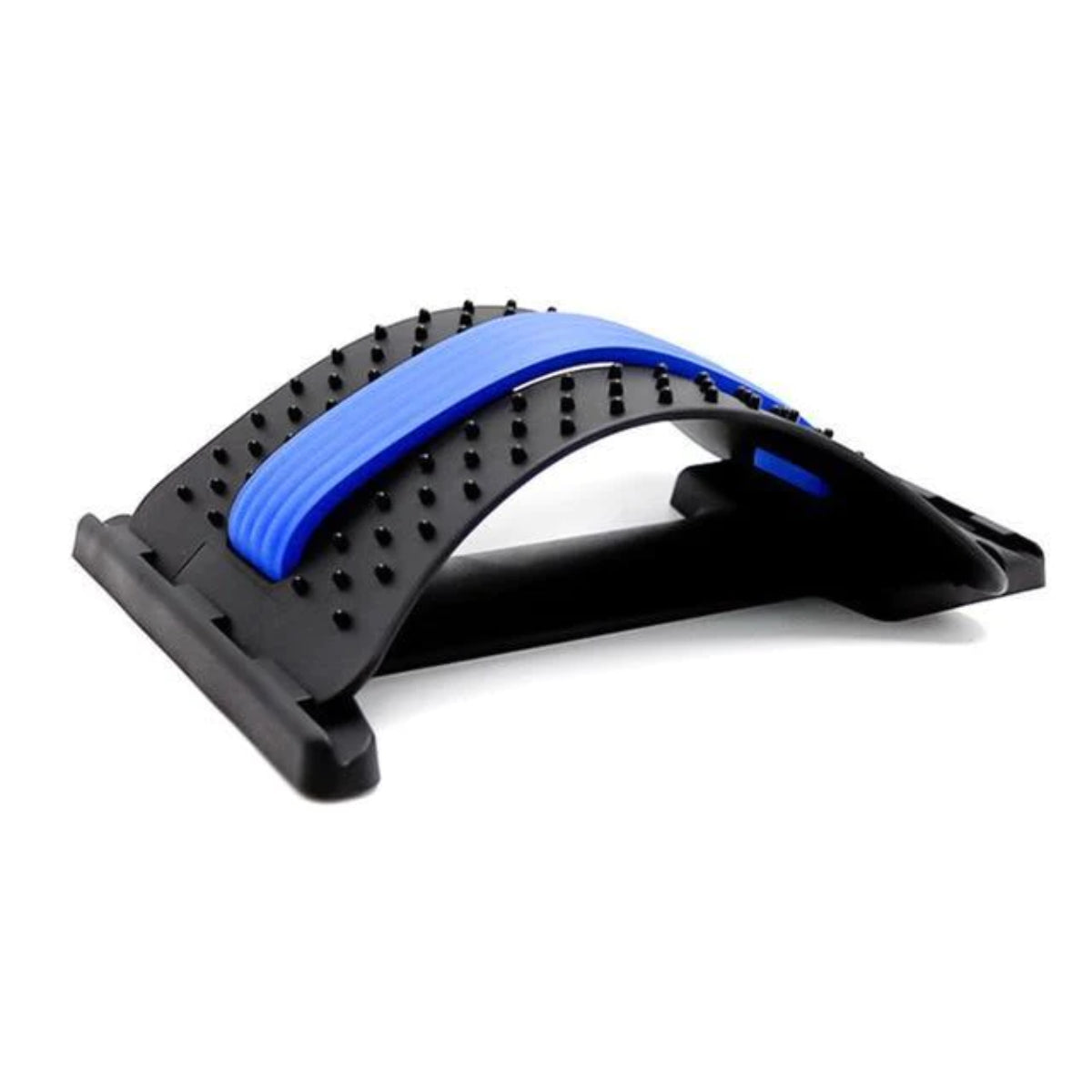 The Back Stretcher is specifically designed for the low and middle back. Now while, depending on your back size and type pain type it can definitely help, we do not advertise the Back Stretcher as a neck pain relief device.
The blue strap is on there for padding for your spine.
No, but it stretches you to the point where you can pop your back afterward.