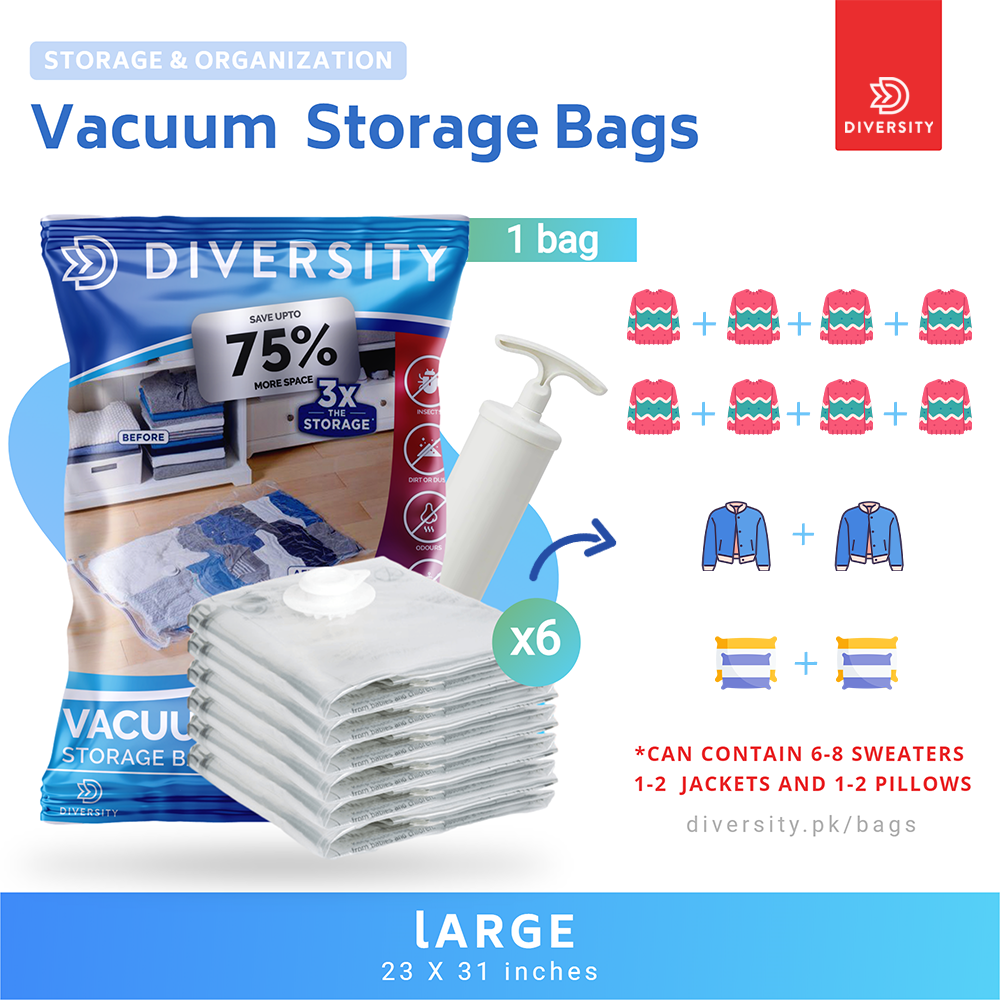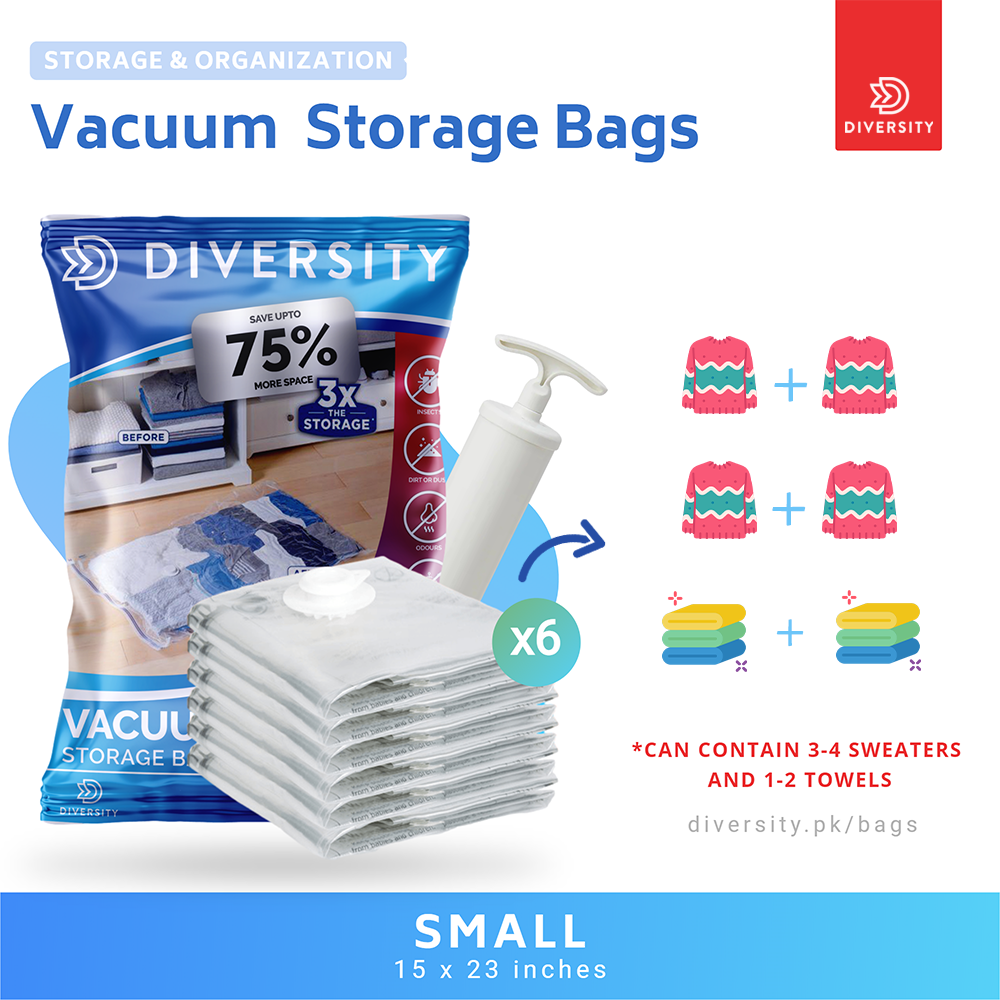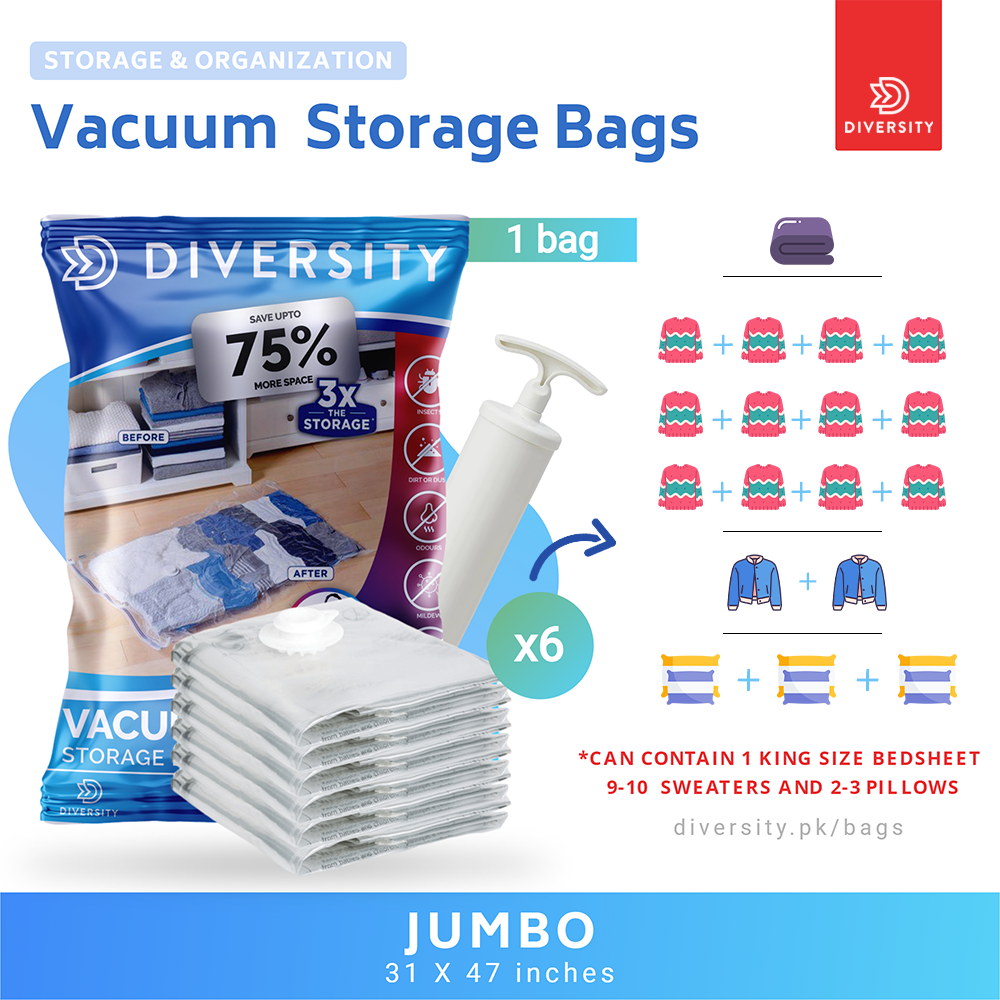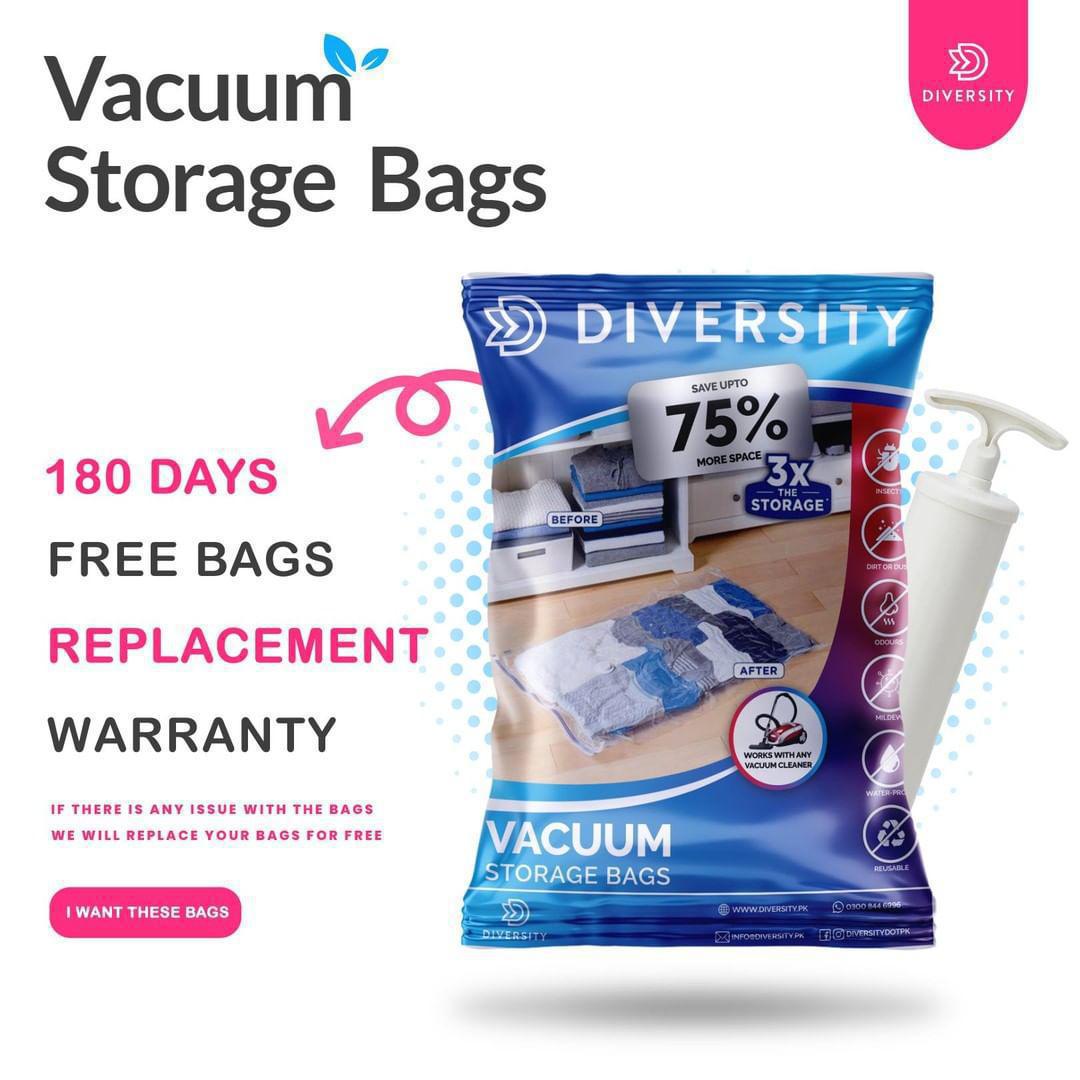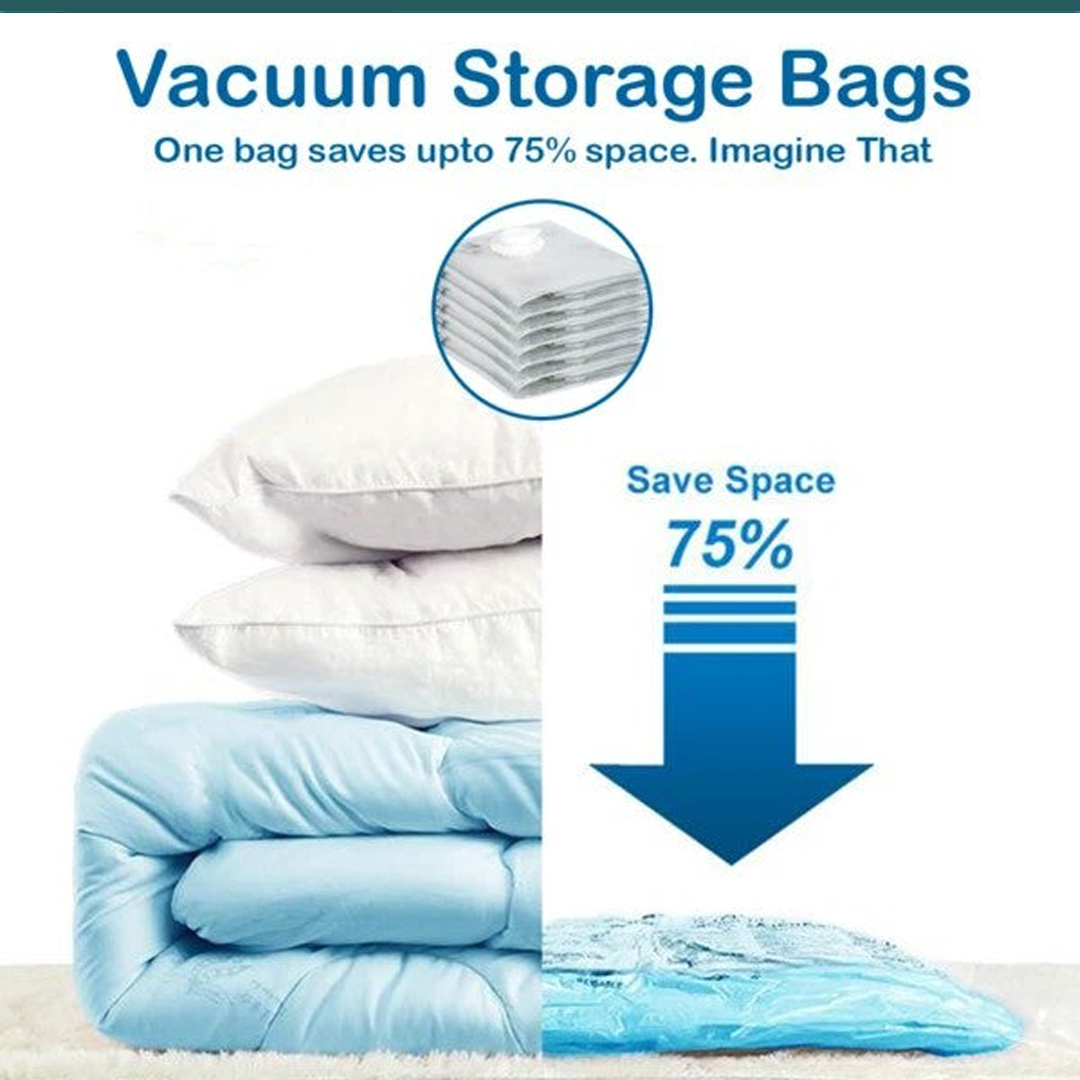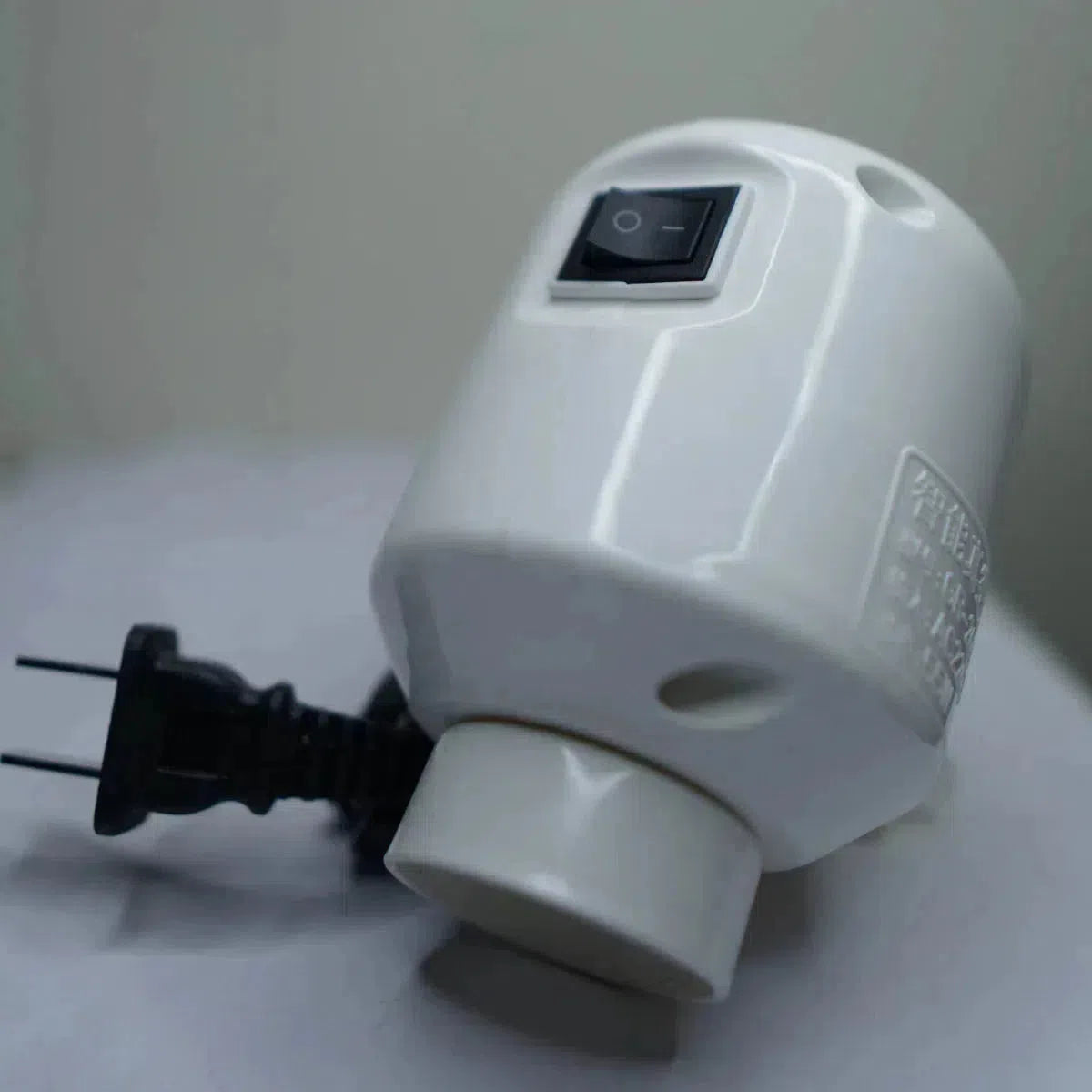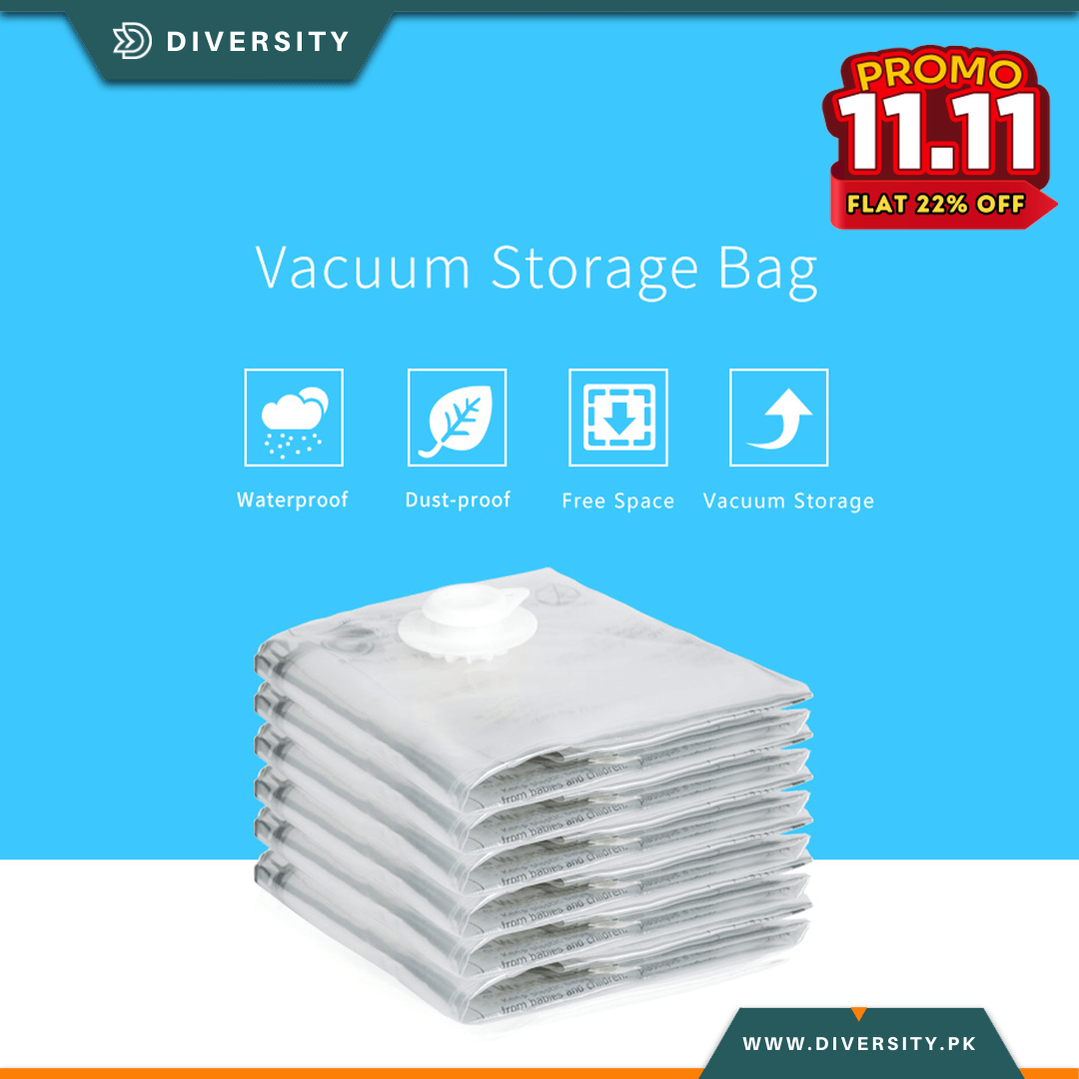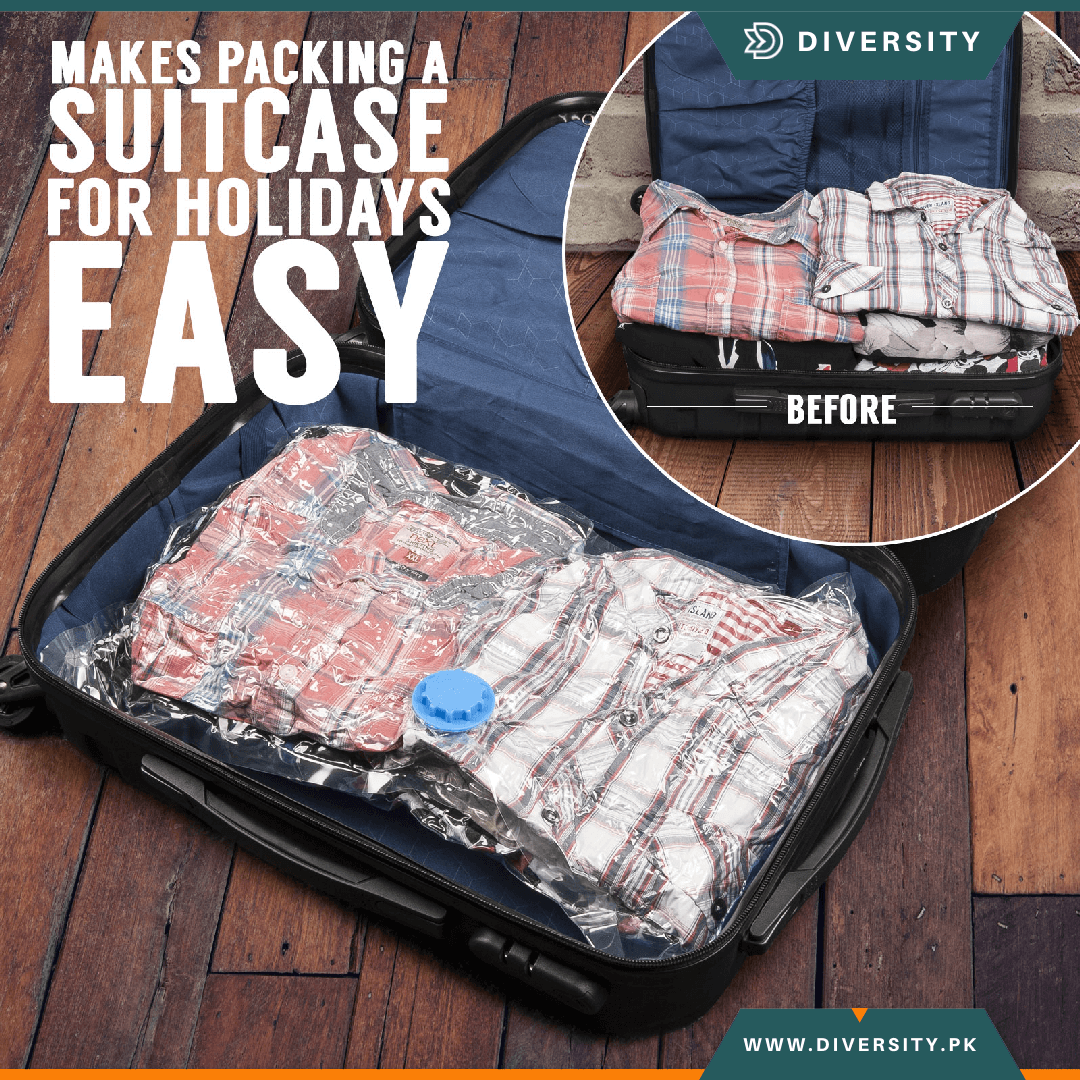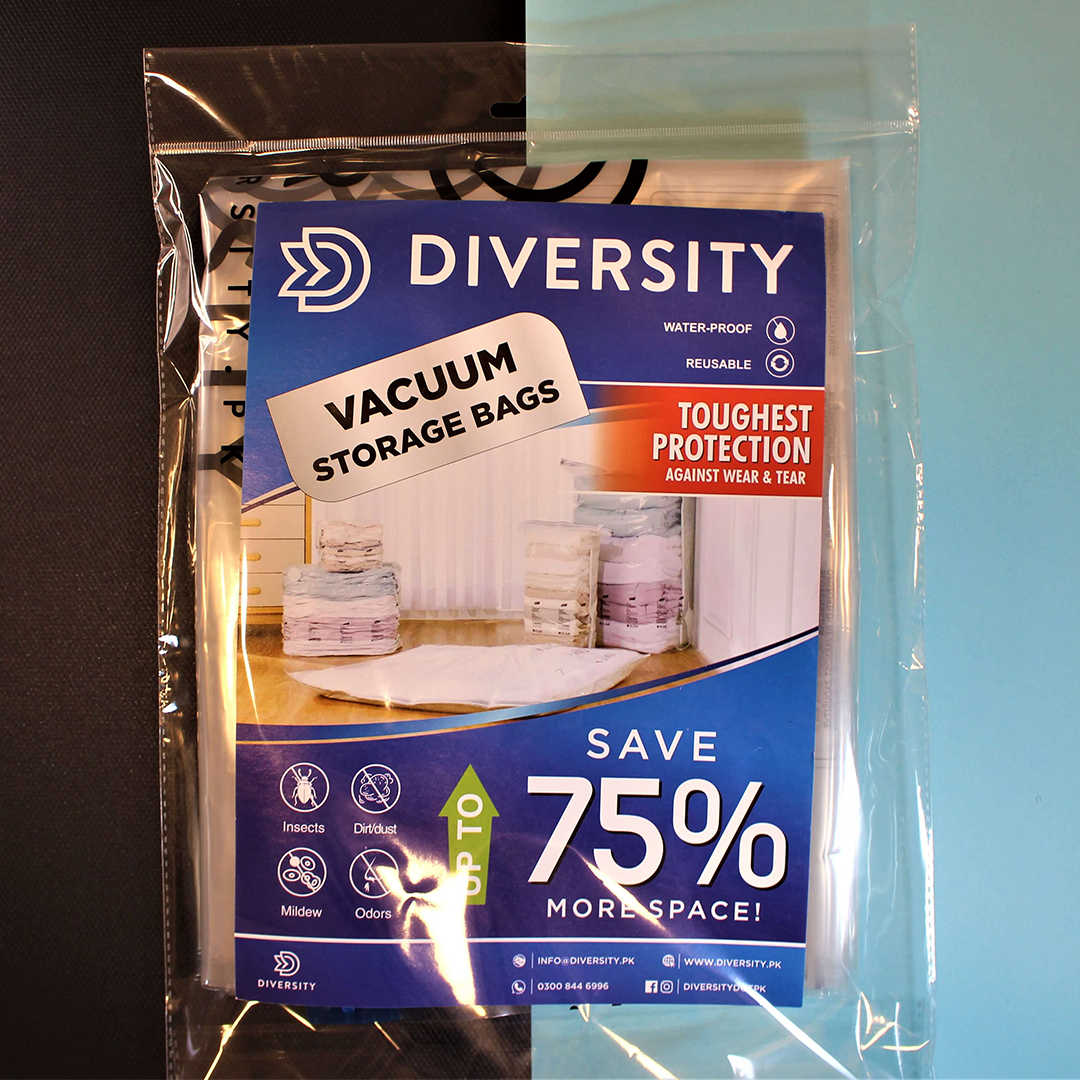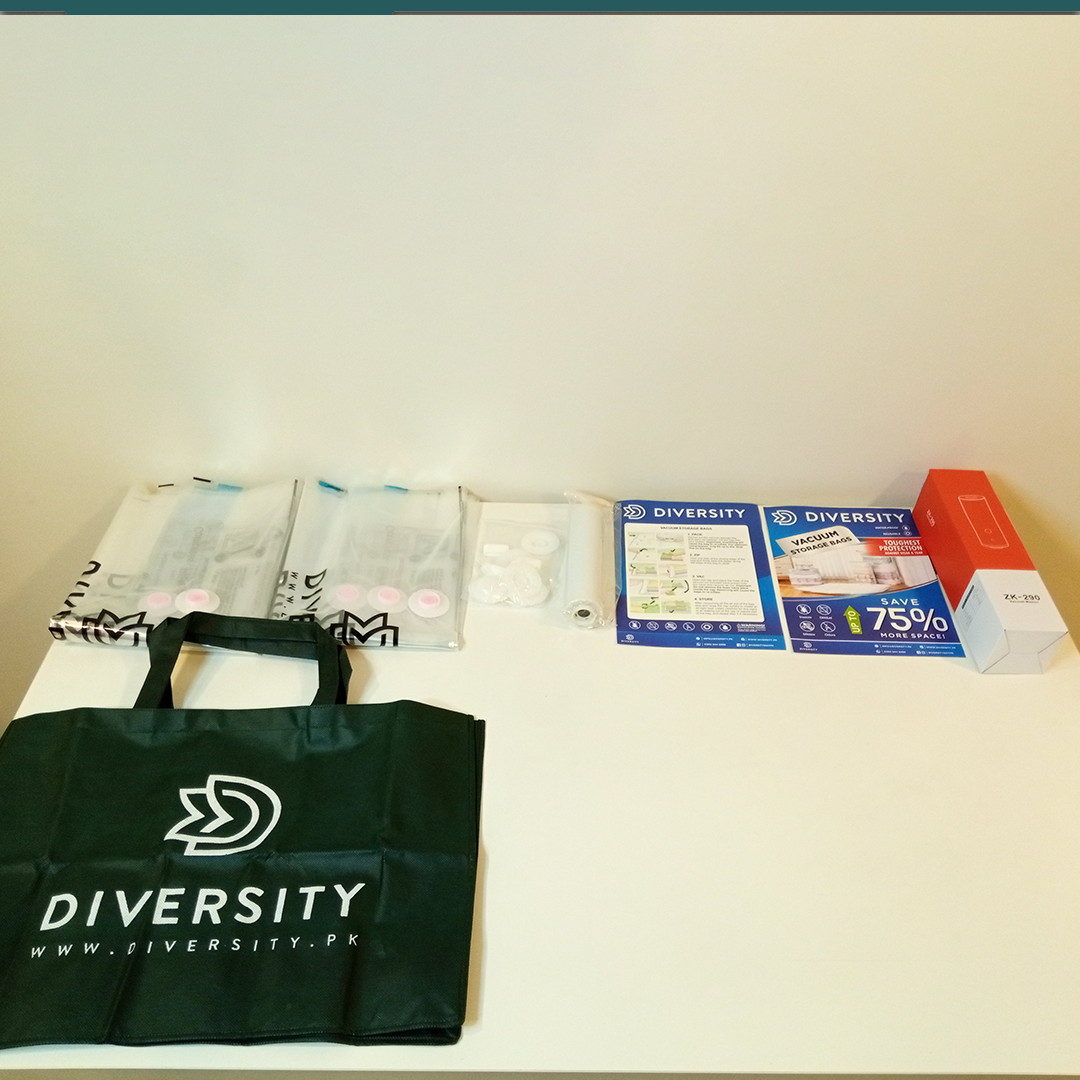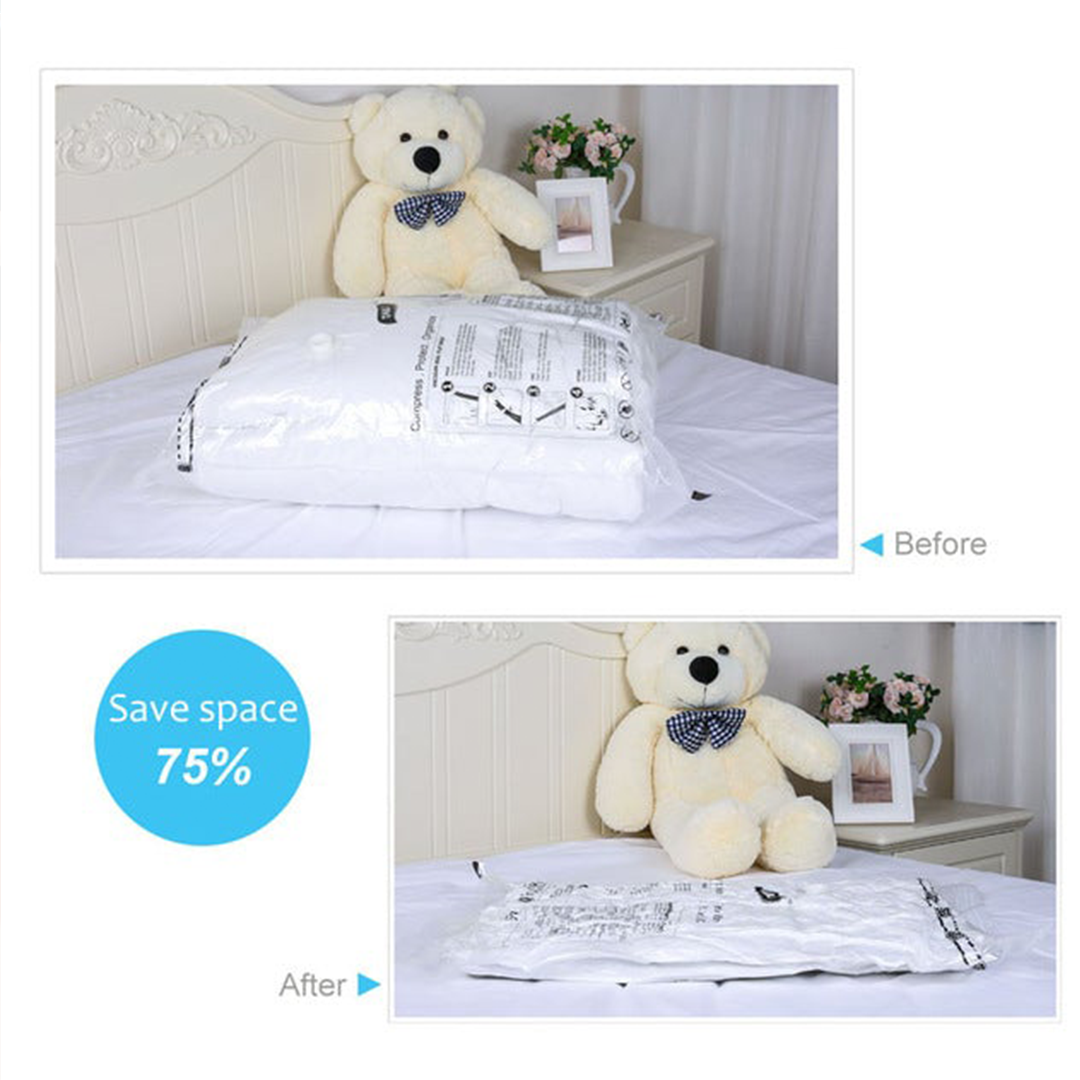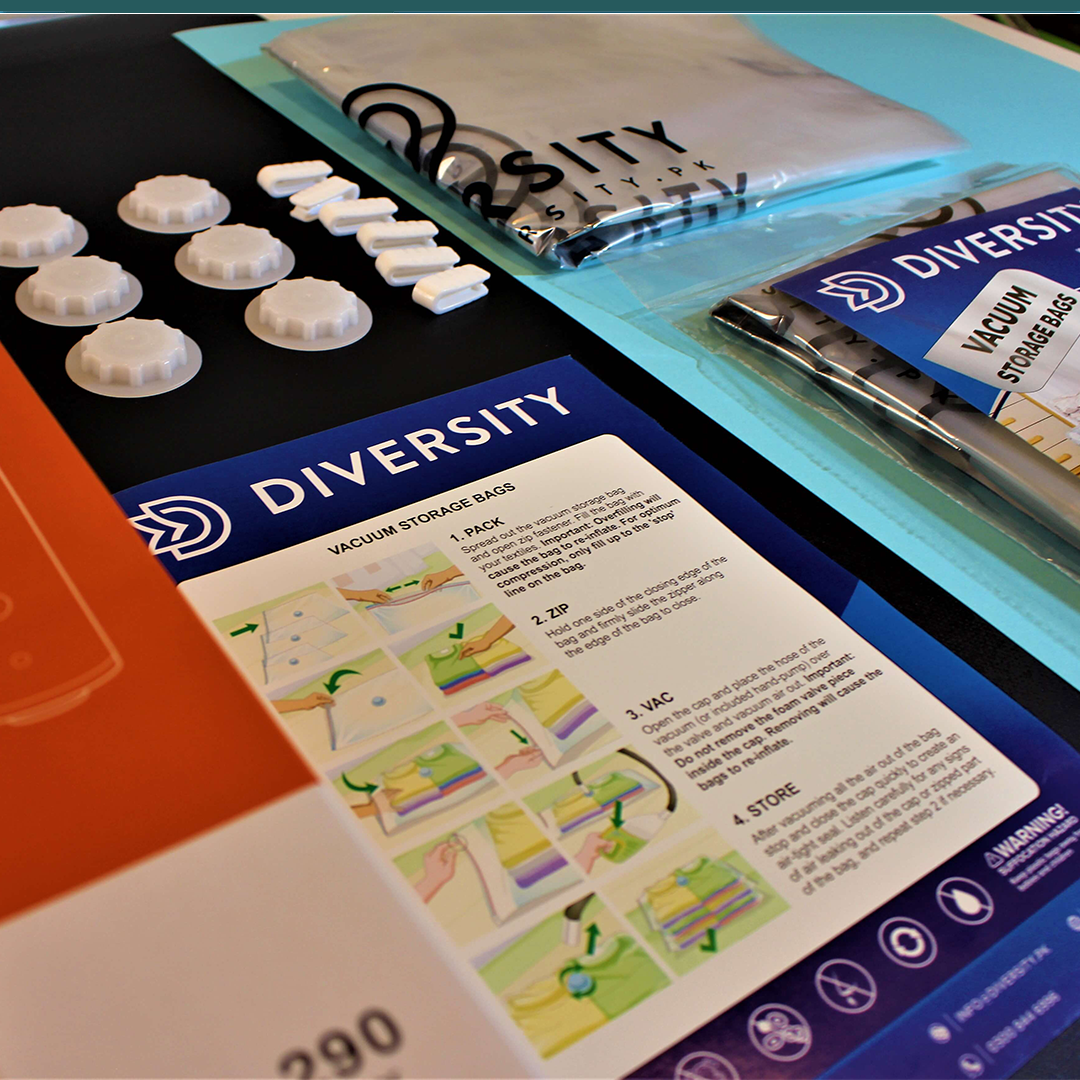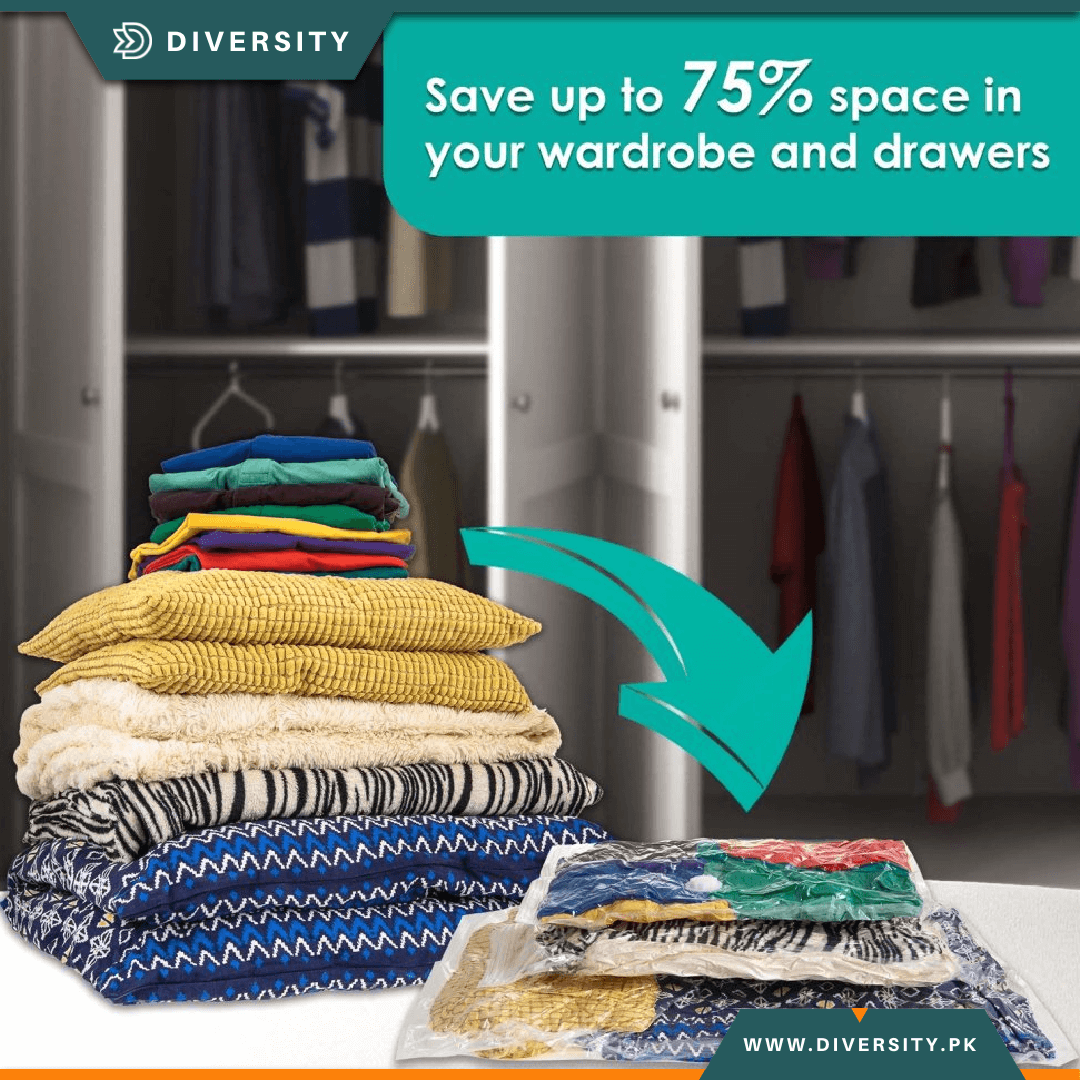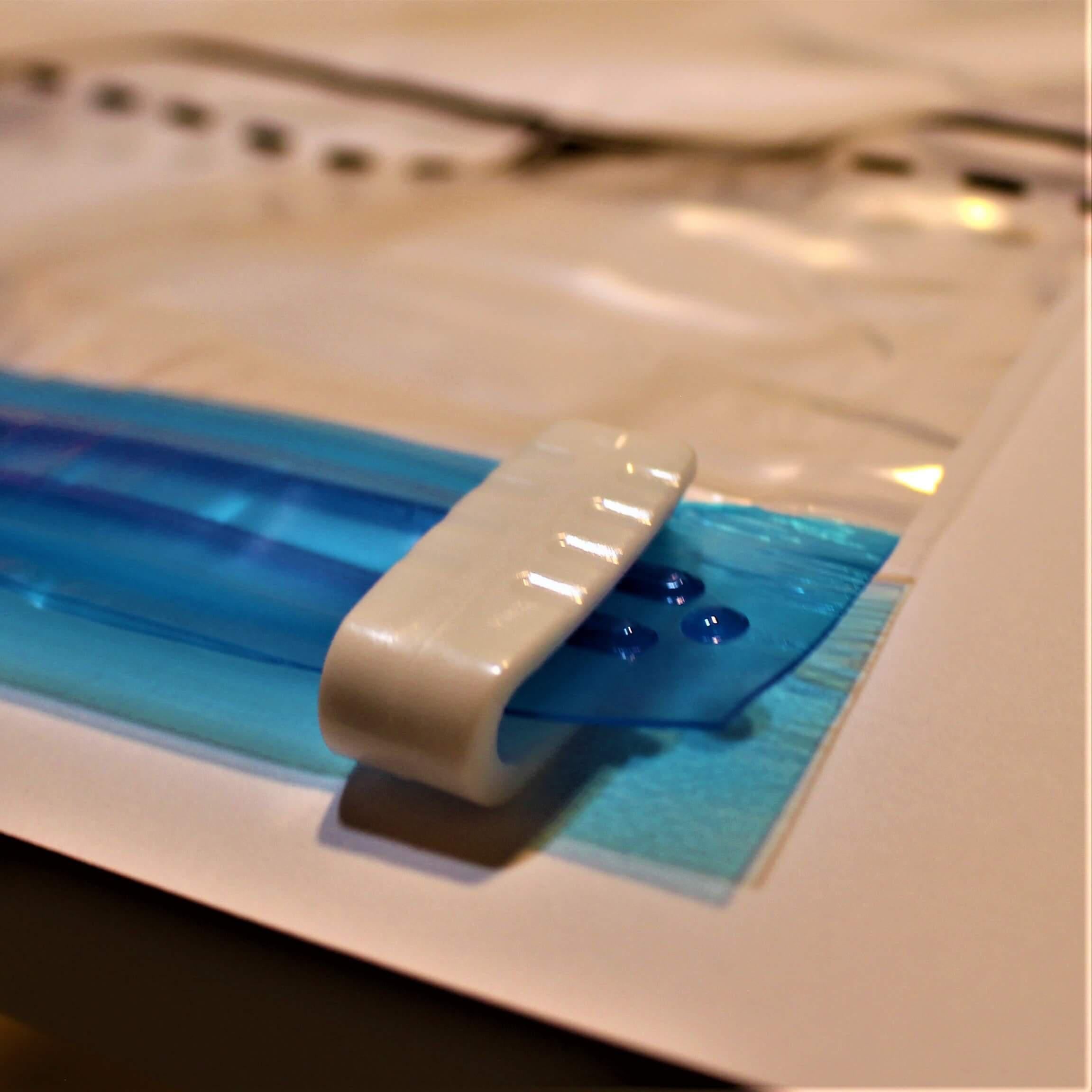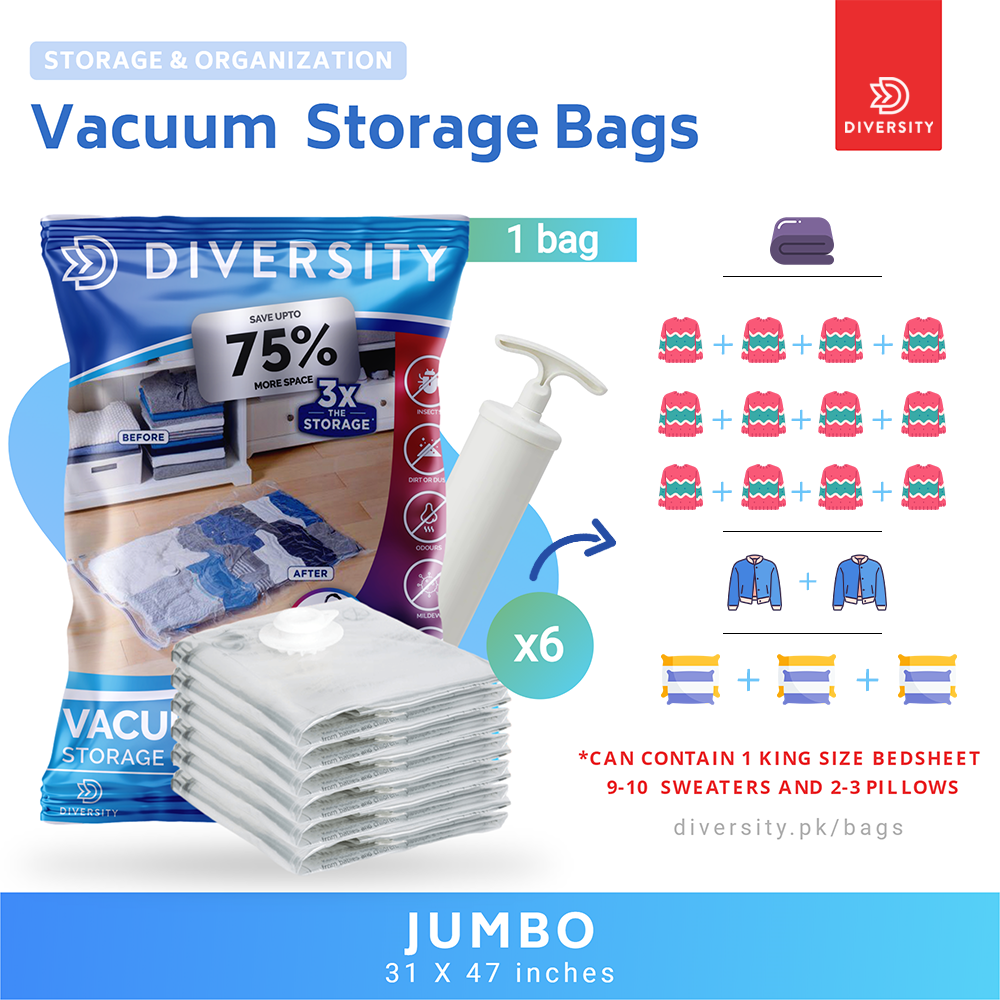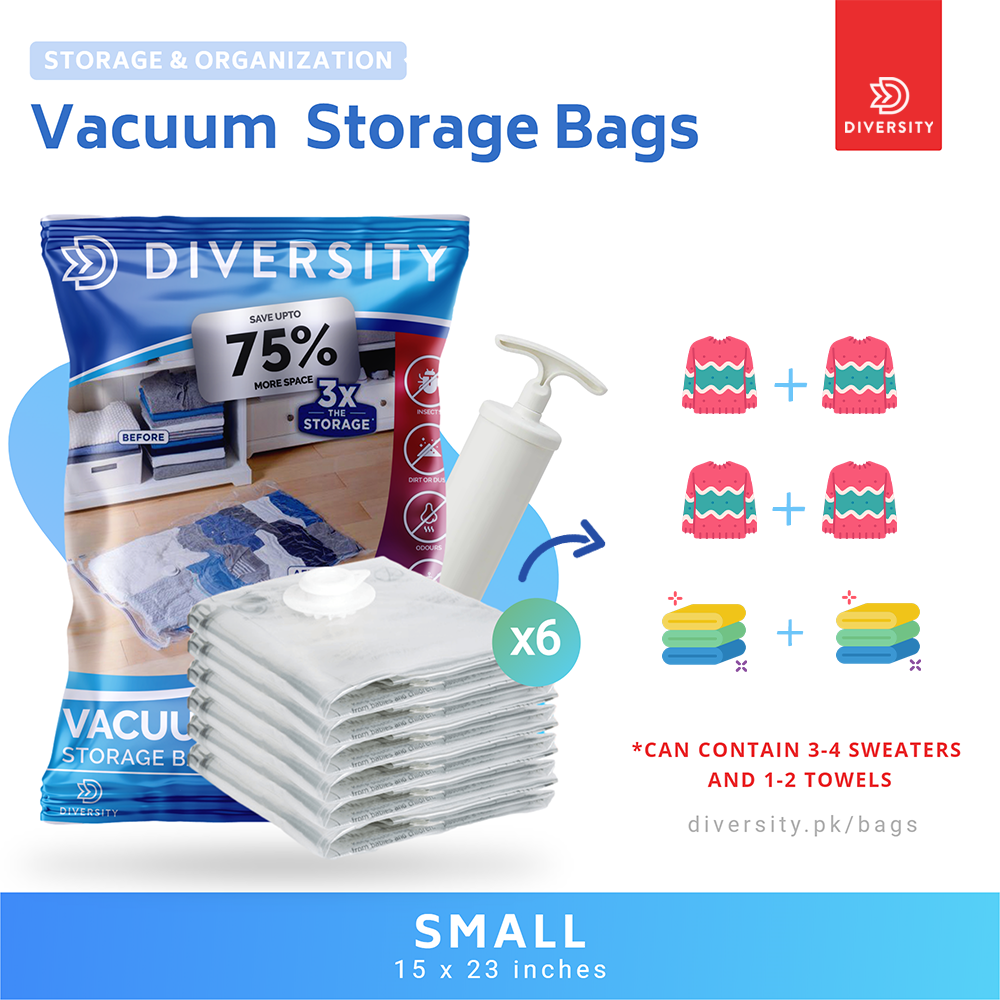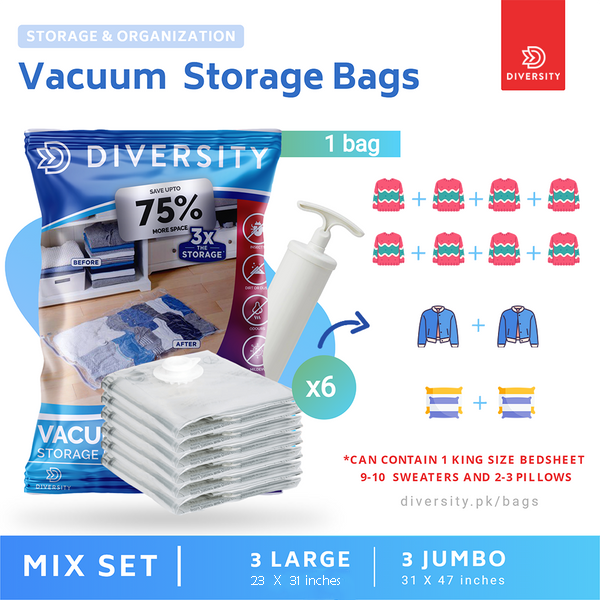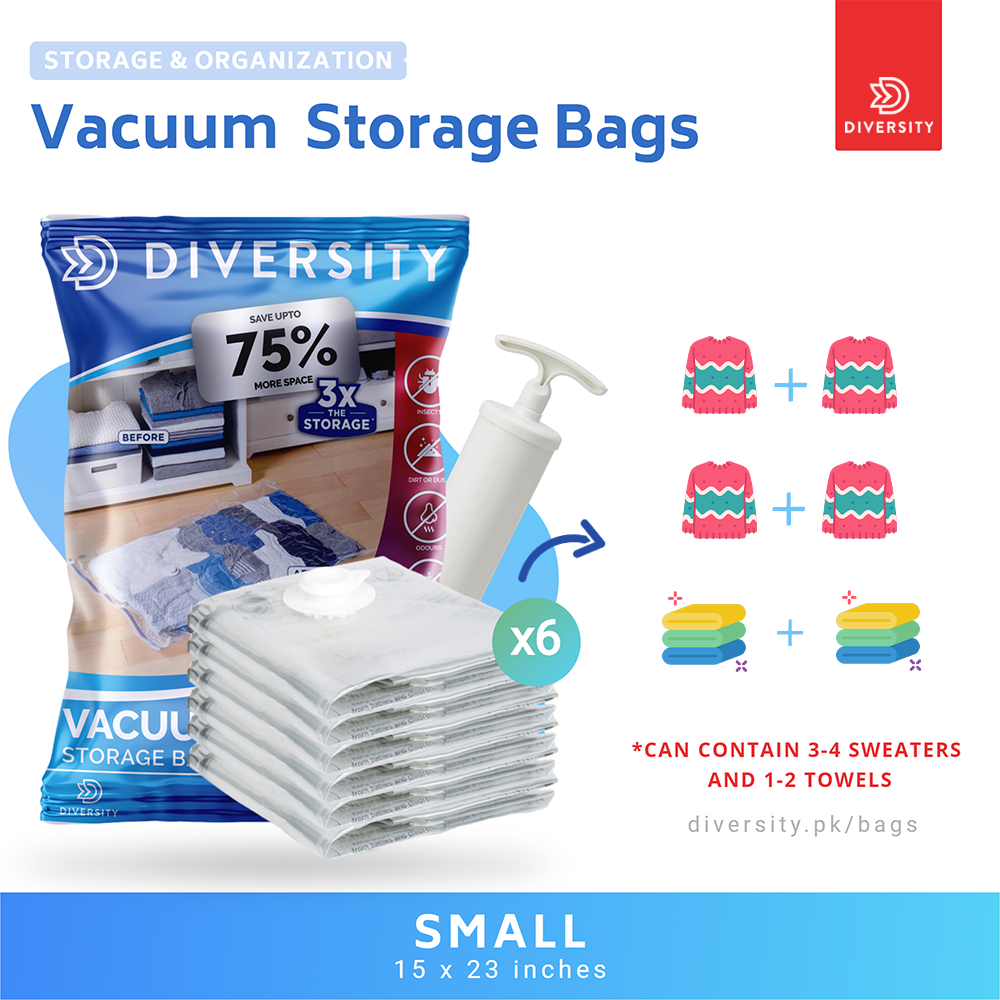 Vacuum Storage Bags
🎁  Free Travel Manual Pump
NOTE: 1 SET CONTAINS 6 BAGS
Our Vacuum Storage Bags are a must-have for any home. Made of a durable, airtight material, these bags are easy to use and versatile enough to store a wide range of items, including seasonal clothing, bedding, pillows, and more. Perfect for protecting your items from moisture & pests, making them perfect for long-term storage. A great option to declutter & maximize your storage space.
Shipping Details
Delivery Charges are Rs 199/- Free Delivery For Orders Over Rs. 1490/-

Orders received on Sundays and on Pakistan's National Holidays will be processed and shipped on the next working day.

Delivery time is between 2 to 5 working days (No delivery on Sundays). However delivery can take up to 7 working days during busy shopping season or in case of excess demand.

We confirm each order via call/sms or WhatsApp from our Customer Service Representative if you are a new customer.
Returns, Refunds & Replacement Details
We will gladly accept any unused, unworn, unwashed merchandise with original packaging within 15 Days of purchase for a refund or an exchange.

Please return goods and mention the reason for returning the items.

Customer needs to return the merchandise via traceable delivery i.e. courier or registered post on his own expense to our address. 

Delivery Charges will not be refunded which in most cases is Rs. 250.

Refund is processed in the form of Bank Transfer.

Refund requests will be processed within 2-3 working days after receiving the return products.

Replacement deliveries are charged at around Rs. 350. The charge is purely to cover the courier charges for the 2 way delivery.

The customer will have to pack it in the packaging it came in or as near to it possible. Rider will collect the old parcel and will give you the new parcel.

In rare cases we refund the product cost based on the tracking information provided of the return and do not wait for the product



For more information on Refunds, visit our Refund & Exchange Policy.
All returns should be sent to our warehouse:
03008446996


For further queries about Returns, Replacements & Refunds, please contact us on WhatsApp (0300 844 6996) or Email (support@diversity.pk).
DIVERSITY's team believes in providing great services to our customers by making sure that they are served in the best way possible. 

On the time of delivery if the package is clearly damaged or the flyer/box seal is broken then please do NOT accept the package.

Perishable items or items that have been damaged during use or are not in the same condition as you received them are NOT valid for return/refund.

---
Pricing Policy

Prices on the website are subject to change, as received from manufacturer(s), without any prior notice. They can also change if certain discounts/coupons expire.
Maximize your space
Convenient & space-saving solution for storing clothing, bedding, & other household items. It's designed to remove the air from inside the bag, creating a vacuum seal that compresses the contents of the bag, allowing them to take up to 75% less space.
MAXIMUM AIR REDUCTION
☑️ Airtight Dual-Zip Seal - helps protect the contents of the bag from moisture and other environmental factors, keeping them fresh and protected..

☑️ Durable Material -  Made of a durable, high-quality material, ensuring that the contents of the bag are protected.

☑️ Compact Design - ideal for storing items in small spaces

☑️ Versatile - store a wide range of items, including clothing, bedding, pillows, and other soft items.

☑️ Compact Design - Useful for packing clothes and other items when traveling, as they help to save space in luggage and keep items organized.
100% REUSABLE
DIVERSITY® Bags are 100% reusable.They're tougher, stronger, and will last for many years if not mistreated.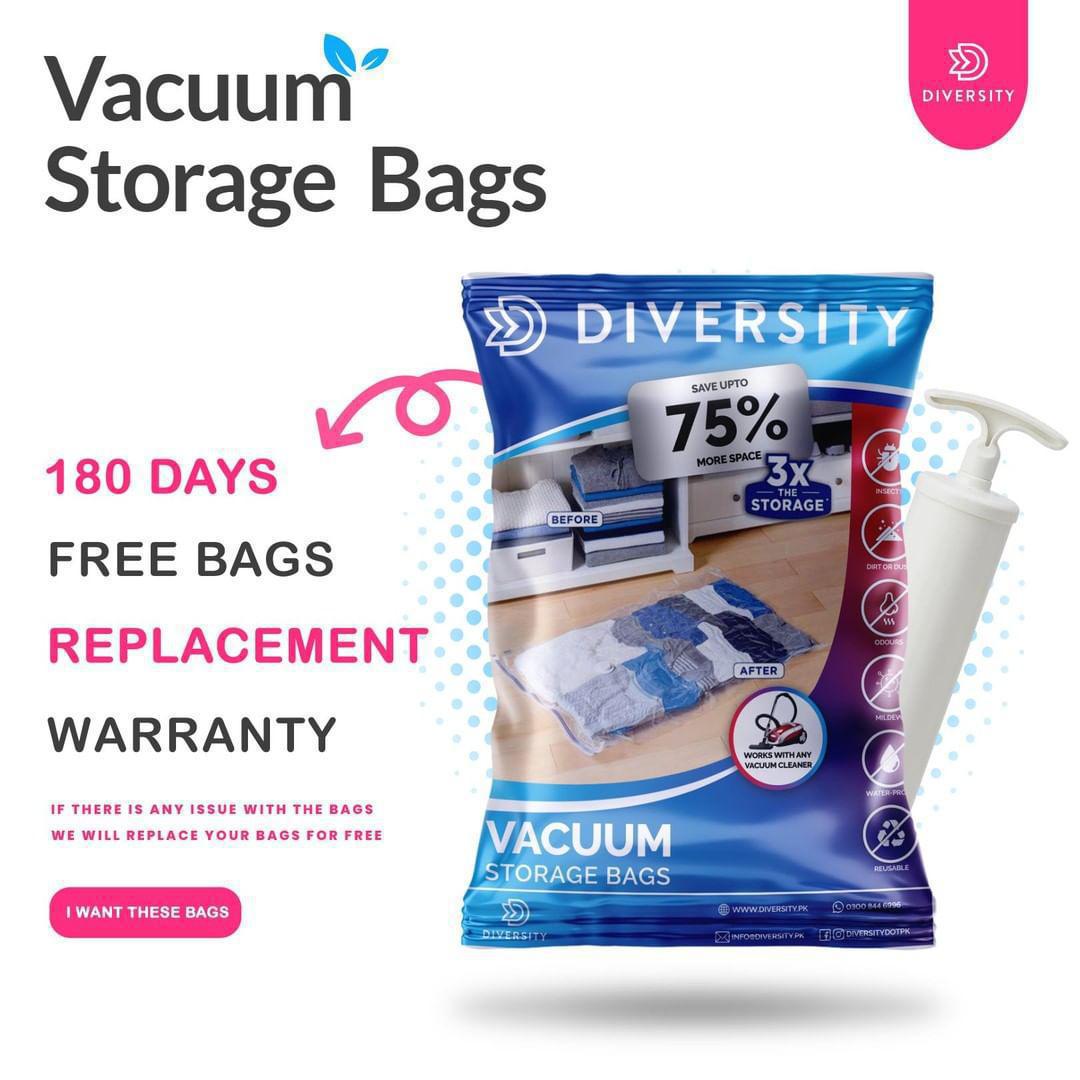 Replacement Warranty
180 Days Replacement Warranty. If there is any issue with the bags we will replace your bags for free
ORIGINAL PRODUCT PICTURES
 Why Use Vacuum Storage Bags?
Works with Any Vacuum Cleaner
Protection from Dust, Water,  Insects & Odor
Compress Blanketsand Quilts
No, There are no special preparations required, although it is recommended that items are clean and dry, and neatly folded before storing.
It is recommended that you do not fill past the "STOP" line on the bags. The space between the "STOP" line and the zipper allows for better compression and improved seal. Filling past the "STOP" line may cause bags to re-inflate
Please notify our customer service about your problem and send the product back for repair or replacement.
Write content to help your customers to better understand your products or policies.
Write content to help your customers to better understand your products or policies.
Follow the directions carefully, paying special attention to the zipper and cap to ensure that there is a tight seal. If the bags continue to leak air, contact us on WhatsApp or by Email, and we will arrange free replacements.
We highly recommend using a vacuum cleaner if you have that, the second-best option is to use the electric pump that we offer on our site. You can also use the manual pump which works fine with these bags but does require some manual effort.